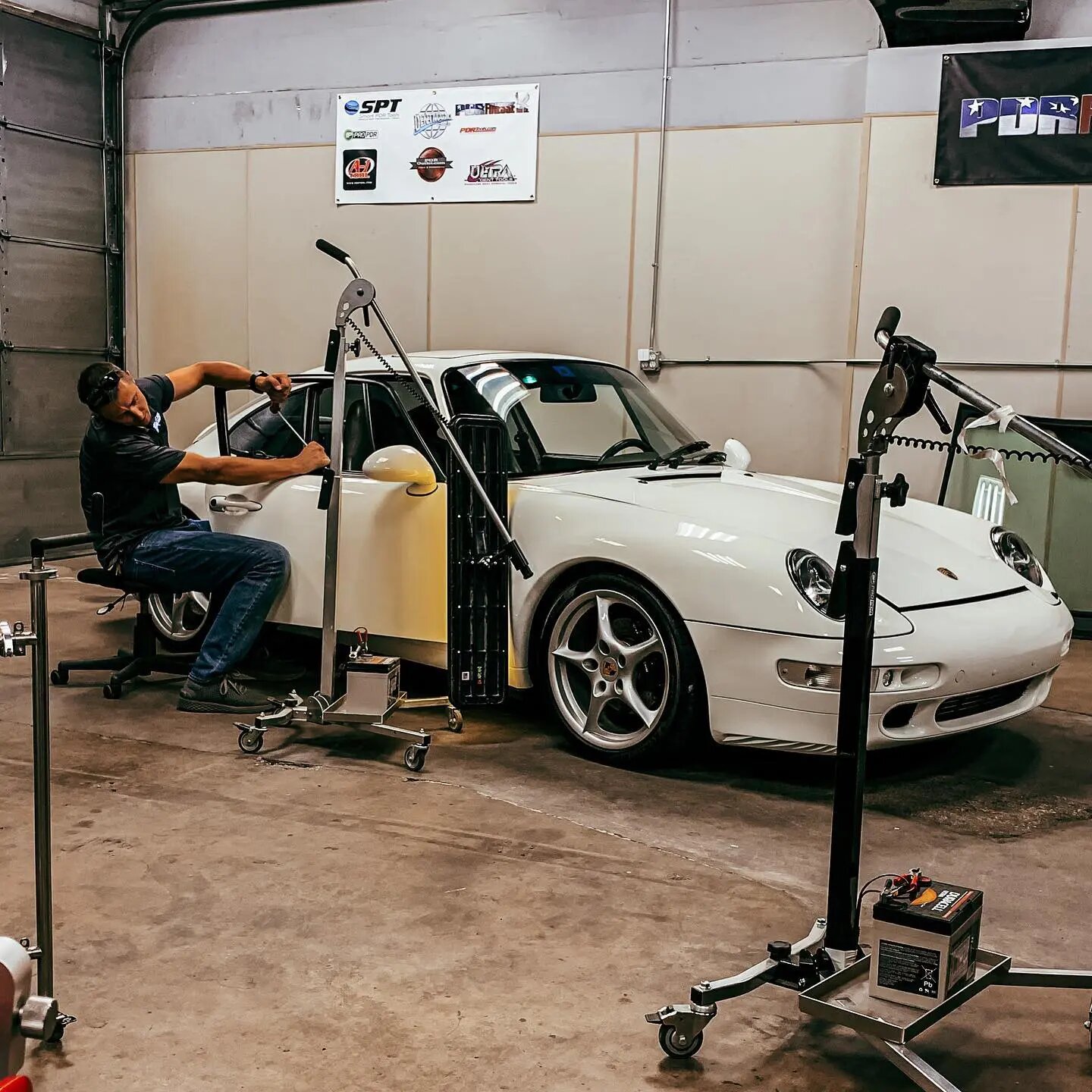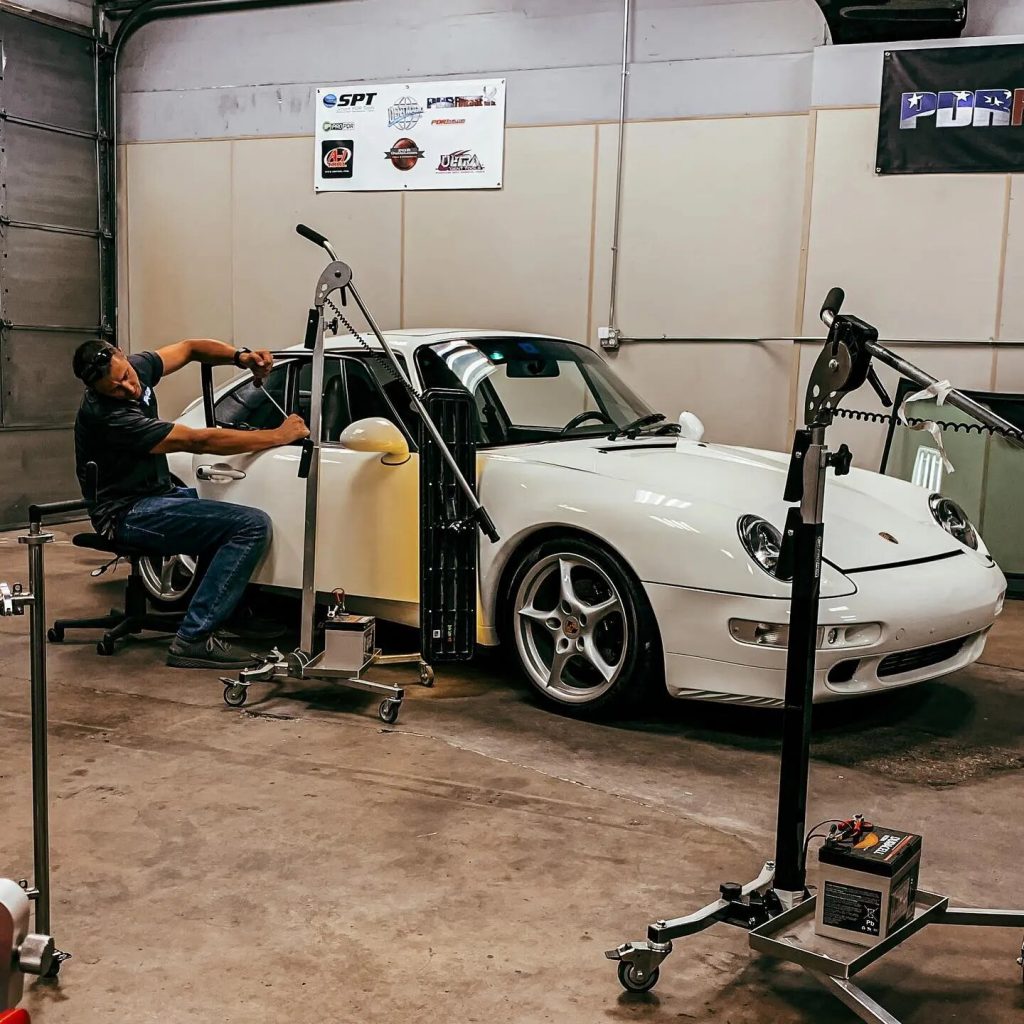 Hail is a natural occurrence with the potential to cause significant damage to your vehicle. A hail storm can result in cracked glass, dents, and scratches on your car's exterior bodywork. If you have been affected by a hailstorm, you need to contact a qualified auto hail repair company as soon as possible for expert repairs.
The first thing that needs to be done before hiring an auto hail repair service is to get at least three quotes from different companies or contractors so that they can properly assess the size and severity of the job required before giving you an estimate. This way all parties know what is expected from the job and no miscommunication leads to a disagreement. This step also ensures you get an accurate estimate before going forward with repairs.
Another thing you need to consider is whether or not your insurance company will be covering the hail damage repair costs for your vehicle, as this can significantly reduce expenses especially if they are willing to pay for all of it in full without any deductions. If an auto hail repair contractor has been recommended by your insurer then this should increase their chances of being hired when compared to other companies who have not been referred.  
Research the company online before making a decision
No matter the severity of an auto hail repair, it is important to research the company you are considering before making a decision. The last thing anyone wants is to end up with substandard work that will need further repairs later on down the line. If this sounds like what has happened in your case, consider speaking with our team about having us do your auto hail repair instead. We work hard to make sure all of our customers are satisfied and we can help provide peace of mind for those who have had bad experiences in the past.
Ask for referrals from friends and family
If you're looking for a reputable auto hail repair shop, don't just look in the phone book. Ask your friends and family for recommendations before making an appointment with a company. The best way to make sure you get quality work done is by going with someone who has been recommended by people that know what they are doing. You may not be able to find reviews online, but if someone recommends a business then it's worth checking out.
Check online reviews and credentials.
Although you shouldn't only rely on word of mouth, it's a good place to start when looking for an auto hail repair shop in your area. If the company has been recommended by people that you trust then this is a good sign! You can also check out business reviews online to see what other customers have said about their experience with the service provider. This will help give you some insight into whether or not they are reputable and worth going to. However, just because there aren't any negative reviews does not mean that all is well either – so take everything with a grain of salt if you find nothing but positive feedback from past clients! Make sure they are licensed professionals.
Find out how long they have been in business
The auto hail repair company you choose is a crucial decision that will have an impact on your car's appearance and the safety of your passengers. If you're looking for the best service in the industry for auto hail damage repair, choose Dentpicks. You can read our reviews to see why people all over the country are choosing us for their car's appearance and safety needs. We've been in business since 1999 so you know we have plenty of experience under our belt!
Check to see if they are licensed, insured, and bonded
Check to make sure they are licensed, insured, and bonded. There is nothing worse than getting the car fixed only to find out that the company was not registered or insured. Quality companies should stand behind their work. They do not just want to "get by" and come back again when you are having problems with your car. A good company will give some sort of guarantee for a period, if there is an issue they will fix it free of charge very little so long as you took the vehicle in within this time frame. This shows confidence in their product! If they refuse, look elsewhere! A quality company wouldn't be afraid to offer something like this. It's about building trust between them and the customer after all.
Ask about their experience with insurance companies' policies?
The car is the second most expensive purchase that many people will make in their lifetime. It's even more expensive than a home; and if your car breaks down, you're not going anywhere. If you don't have insurance coverage for your vehicle, then you can expect to pay out-of-pocket expenses for anything from a simple fender bender to an accident with extensive damage to both vehicles. Some companies offer rental cars at no charge when you need repairs done on your auto hail repair. Others require a deductible payment before they'll reimburse for costs incurred due to an accident or other circumstance that has resulted in damages being incurred against the policyholder's vehicle.
Get an estimate of what it will cost to fix the damage done by hail storms
You may think of hail storms as just a minor nuisance, but they can be quite devastating. If you're wondering how much it would cost to fix the damage done by a hail storm, then this blog post is for you! We'll go over what types of repairs are needed and estimate their cost. Hail storms are more than inconvenient—they can do some serious damage to cars in your driveway or parked outside on the street, especially if they've been there for any length of time. That's why many people want to know how much it costs to repair hail-damaged vehicles before they need to make this expensive decision.